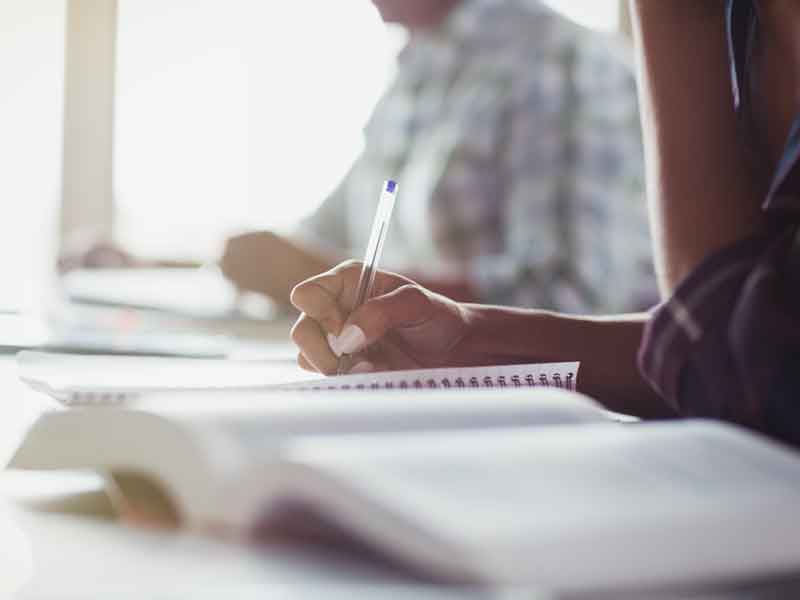 By introducing retraining opportunities and workforce training, the US can begin to deal with its skills gap &nbsp
Author:
Kelechi Okoye-Ahaneku
October 31, 2017
The US has been experiencing a severe skills gap for the past 20 to 30 years, with the shift away from a manufacturing-based economy to a service-based one hurting many of the country's 50 states. According to former Senator John Engler, the US government has an obligation to reskill the US workforce. Speaking on Bloomberg TV, Engler pointed out that North America is heavyweight in the aggregated global economy, meaning any changes in the US economy have a profound impact on the state of the global economic system.
While there are mounting issues for multilateral trade agreements, such as NAFTA, at present, Engler stated that such agreements have helped the US and its trade partners compete in the international economy. He indicated that President Trump is somewhat misdirected in his approach to "bringing back jobs" to the US, suggesting that the US has somewhat forgotten what made it the biggest economy in the world – its skilled workforce.
Engel's argument is based on the US' shift away from a manufacturing-based economy to a more service-based one, which demands a different type of skilled worker. "You can get a job climbing a pole being a lineman and you can start earning a salary from $70,000," Engler said. "By getting some training experience you can achieve a $100,000 income. This all without a college degree, with the huge levels of debt incurred from going to college. You can get trained and you can go straight to work."
Supply and demand
There are many jobs of this kind in the economy, but the government is not doing enough to help 20-to-30-year-olds qualify for such positions. They need more assistance through training programmes or further education.
A report by the National Federation of Independent Business found that, as of Q1 2017, 45 percent of small businesses were unable to find suitably qualified applicants to fill openings. CEOs across the US report shortages of workers for blue-collar jobs. Nurses, construction workers, truck drivers, oilfield workers and automotive technicians are just some of the roles that are lacking qualified applicants.
According to a survey conducted by CareerBuilder, 67 percent of employers are concerned by the current skills gap. 55 percent of employers state that they have seen a negative impact on their businesses due to extended job vacancies, with it damaging productivity revenues. A 2016 Harris Poll Survey showed that 20 percent of workers say their professional skills are not up to date. The survey further highlighted that 57 percent of workers want to learn a new skillset to land a better-paying, more fulfilling job, but half of them said they couldn't afford to do so.
CEOs across the US report shortages of workers for blue-collar jobs
Reskilling the workforce
Gretchen Whitmer, a Democratic gubernatorial candidate, has set her sights on revitalising the prospects of workers in Michigan. Instead of following the protectionist model laid out by various populists, Whitmer is focusing a large part of her campaign on channelling talent towards vocational jobs. "Everyone shouldn't have to go to college. It's not for everybody. So many people are incurring massive amounts of debt, where they can't even buy a house or start a family," she said.
While Trump has been a strong advocate of the protection of US jobs in the manufacturing sector, Whitmer is looking to the future, broadening her vision for the region and searching for ways to make Michigan a green energy manufacturing hub of the Midwest. The first challenge Whitmer faces is the significant skills gap in the Midwest. Michigan must fill 15,000 jobs in skilled trades that don't require a college degree.
Governor of Michigan, Rick Snyder, created the 21st Century Education Commission to address the state's skills gap. Included in the commission is a plan to link community colleges with local employers to encourage better workforce training. Whitmer, however, thinks that the budget should prioritise education by reskilling the workforce through retraining opportunities and encouraging public and private partnerships.
Across the US, governors are looking for new schemes to combat the skills gap. Earlier in the year, President Trump signed an executive order to increase the number of apprenticeships offered and improve training programmes. Many government officials have looked to Europe for inspiration; Ivanka Trump and Labour secretary Alexander Acosta have spent time in Germany studying its vocational training model. Germany has recently enjoyed a boost in both wages and employment in comparison to other developed economies.
Earlier in the year, President Trump signed an executive order to increase the number of apprenticeships offered and improve training programmes
However, not everyone agrees with the rhetoric emerging from the US regarding the failings of its workforce. Alan Manning, Professor of Economics at LSE argues: "The retraining process tends to work best for younger workers, not necessarily for the older demographics of workers." He agrees that education is hugely important to addressing the skills gap in places like the US and UK, but added that "these are long-standing problems and have always been there".
This reiterates the US economy's failure to manage disruptions at the local and national level. Additionally, the US seems to be lagging behind in comparison to its international peers. Manning stated that, if you look at the UK during times of similar workforce issues, it has kept employment up among older men in comparison with the US.
The real issue is not necessarily the reskilling of the workforce, but the matter of improving workers' incomes. The US has to do more to provide a stronger safety net for people who are out of work so they have the opportunity to reskill while looking for new jobs.
Between the practical expertise of various multinational corporations and the supervision of the US government, the country has to find a method to address the skills gap. By implementing the initiatives, policies, and programmes put forward by various institutions, the US might limit the damage caused by high youth unemployment. However, for these different approaches to have a sustained impact it is imperative that they work collaboratively.